For Donations/Fiscal Address:
Project Perch Inc.
c/o Paul Kragh
10488 SW 49th Place
Cooper City, FL 33328-4053
Kelly Heffernan – Director & Founder – Avian Biologist
Phone: (978) 412-5313
Paul Kragh – Director of Burrowing Owl Conservation
Phone: (954) 383-1044
Our normal hours are 9:00 am to 5: pm Monday – Friday
You can contact us anytime for owl problems
MAKE A URGENT REPORT
For reports of owls in SE Florida (Broward, Miami, Dade City & Palm Beach
Counties) or if owls are in need of protection or signs, contact us via
email at owl@projectperch.org. Please add a good description, GPS point, and picture always helps.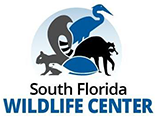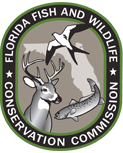 If you think a Burrowing Owl is in immediate danger, please contact the Law Enforcement Division of the Florida Fish and Wildlife Conservation Commission at myfwc.com or directly at 1-888-404-FWCC (3922).
You can call 24 hours a day/7 days a week and can choose to remain anonymous. If the owls are not in immediate danger, the FWC can send signs to the property owner or manager for use in notifying people in the area of the protected status of the Burrowing Owls.